Welcome to Cherry Class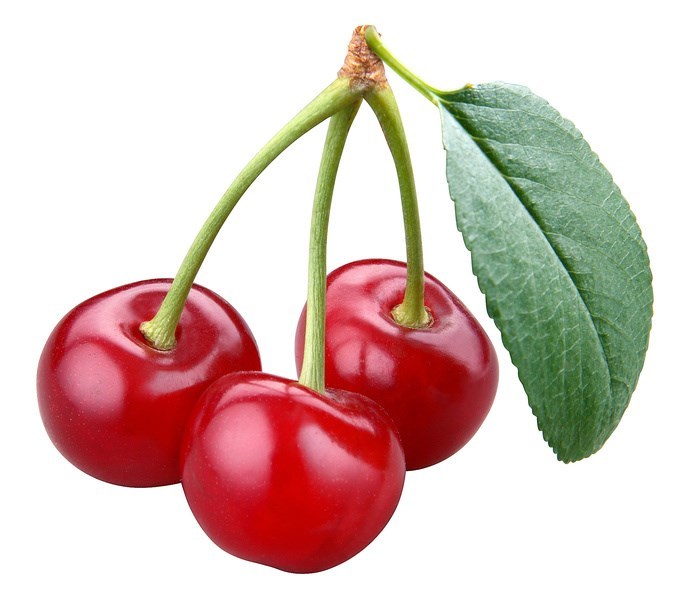 Home Learning-A Guide for Cherry Class

How much should I be doing?
Every day you should aim to complete 1 Maths task, 1 English based task from 'Once Upon a Picture', 1 other task either from 'Once Upon a Picture' or an RE task, and 1 reading session / phonic task. Don't forget to break up your learning. (These tasks should give you 3 hours of work a day.) Take time to
exercise, have fresh air and have a healthy snack and drink. It doesn't matter about the order that you complete the lessons in, but it's is advisable to do the Maths and English learning first. A good routine really helps, and it is important that you do have weekends off to reset ready for the next week's exciting learning.

How my weekly work will be set?
Each week, work will be uploaded onto Google Classroom and Tapestry. You can choose which platform you wish to work on. The first set of work is already uploaded and it is to last you until the 15th January. Each new set of work will be live on Sunday night at 7pm. In this folder, you will find:
Maths lessons - Complete 'Block 1' first then Block 2, 3,4. On some devices you can use a writing tool to draw straight on the booklet or write the answers in your yellow book.
Once Upon A Picture Lessons – This is work based on a picture which will cover English, and other subjects such as Art & Design, Design and Technology, Science and Music.
RE Lessons (1 activity a week) – You should aim to complete the activities on the PowerPoint over 2 weeks.
I will re-upload the correct PowerPoint and resources each week.
Reading – Please continue to read at home daily. Log into 'Oxford Owl' to choose your Read Write Inc book. You could choose to read aloud to another person in your household, over Zoom to your relations
(ask an adults permission) or to your teddies or even yourself in the mirror! Don't forgot to talk about what you have read with someone.
Phonic activities – to be added from week 3
Purple Mash – Tasks will be set on here linked to Maths and the weekly picture
PE ideas

How will I record my learning?
Either:
1. Write and record in your home learning booklet. Please send a comment to say you are working in your home learning journals, so we know you are accessing the work. You may like to take a photo / video of your activity and upload it.
2. Write and record in Google document. Don't forgot to 'Turn-in' your work.
You should aim to 'Turn-in' your learning daily.
How will my teacher respond?
1. I will be checking Google Classrooms as often as possible. If you have any problems/questions, please let us know and I will do my best to answer them. I am still in class full-time looking after the key worker children, so I may not reply straight away.
2. Twice a week, I will be scheduling a 'Zoom' meeting for the class. These will take place on a Monday and Thursday at 10.30am for roughly 20-30 minutes. This is an opportunity to see your classmates, have a general chat and complete an activity together. On Monday 11th January please bring an object to show and tell.
3. A link will be posted on the news feed of your Google classroom or a memo will be sent through Tapestry. You will need to click on the link (or put in the meeting code into Zoom) and there will be a password to enter. Once entered into the call, you will be held in a waiting room until it is time to start the meeting. You must have permission from a parent to join the Zoom call.
Click on the link to see what Cherry class children are learning about:
All About Cherry Class
Classroom organisation:
Staff: Mrs Hughes is the main class teacher. Mr Read and Mrs Baguley are the teaching assistants.
Level of Work: The children will be continuing the EYFS curriculum moving onto the National Curriculum Scheme for Year 1 and this will be differentiated to ensure that all children find their learning stimulating and challenging and supportive at their own individual level.
Seating arrangements: The children will spend short periods on the carpet for whole
class teaching, using their whiteboards to ensure active learning, and will be sat in
different table groups depending on the task set. There will be a continuous provision
approach similar to EYFS, encouraging all the children to develop their independence.
Behaviour: There are high expectations for achievement and behaviour. The children
have written their own class agreement. We have a weather behaviour chart within the classroom and children will move their own named along the weather depending on
behaviour. If a child's name is on Thunder and Lightning we use the restorative justice approach in order for the children to talk about their behaviour and think of ways to improve it/fix the problem. If a child's name is on rainbow they will get a special prize and Mrs Girton is informed of their excellent work and behaviour!
The children will wash their hands on arrival at school and will be expected to wash
their hands regularly throughout the day. The class also has a snuffle area where the
children go to blow their nose, put their tissue in a pedal bin and then wash their hands.
Water bottles: Please provide your child with a water bottle, these will be kept in a
tray in the classroom. Please fill these with water only.
Snack: Year 1 are provided with fruit each day before break time. If you wish to pay
for your child to have milk please speak to Mrs Allison in the office for more details.
P.E. Days: Tuesday morning and Friday morning with Mrs Hughes. Please ensure
your child comes to school in PE kit on these days. They will remain in their PE kit for
the day.
Correct kit: All children should bring blue shorts, red t-shirts, white socks, daps
or trainers for PE. Children can wear a jumper outside but not a coat. Red hooded sweatshirts are available from RAM Sports in Wincanton for PE. Please label all
kit. Children without kit may be asked to wear any spare and available school kit.
Jewellery: No jewellery including bracelets, earrings or charity bands. Stud earrings
only. No earrings on PE days please.
Homework: There will also be the home learning task which is explained in the
curriculum newsletter. There will be optional homework at half term.
Reading books and reading record: Please sign your child's reading record and mark
how many times they have read to you. Please try to hear your child read daily and help them to develop their comprehension skills by asking them about the text they are reading. This will give them the opportunity to recall and describe events, discuss
characters and develop their inference skills. Your child will be given a new book
weekly.
Attendance: We have a really full timetable so please try to ensure your child is at
school every day full of energy to learn. It is very difficult for us to catch up missed
learning and this is a disadvantage to your child's achievement.
Picking Up: Please can you let the office know if your child will be picked up by another adult and whether this is regular or a one - off. This will help when dismissing the children.
Availability: Please let Mrs Allison or Miss Allison in the office know if you wish to
meet with me. If you need a longer chat please avoid Wednesdays as I have a staff
meeting. You are always welcome to come to the class if you would like to see a class
display or your child wants to share some of their work with you.
Topics: Please see the long term curriculum map for more detail.

Autumn 1 - Is a town better than a village?
Autumn 2 - What have we learnt from the Great Fire of London?
Spring 1 - Why was Brunel brilliant?
Spring 2 - Are all mammals bigger than birds?
Summer 1 - What makes a garden beautiful?
Summer 2 - What is the sea used for?

Thank you for your support.
Mrs Hughes