Oak Class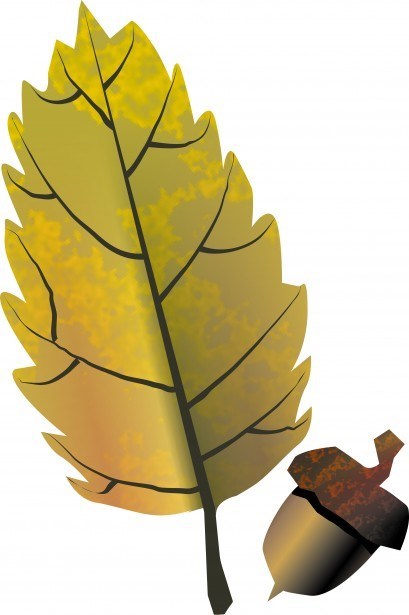 Home Learning-A Guide
How much should I be doing?
You should be aiming to work for at least 3 hours a day. 1 hour of maths, 1 hour of English/Guided Reading and 1 hour of Topic/RE. Don't forget to break up your learning. Take time to exercise and have a healthy snack and drink. It doesn't matter about the order that you complete the lessons in, but it's is advisable to do the Maths and English learning first. A good routine really helps, and it is important that you do have weekends off to reset ready for the next week's exciting learning.
How my weekly work will be set?
Each week, a new folder will be set up. It will be labelled with the appropriate week number and the dates for the week e.g. Week 2 – 11/01/21 – 15/01/21. The work will be live on Sunday night at 7pm.
In this folder, you will find:
Maths lessons (5 days) – Labelled by the day. Each maths lesson will contain the lesson video, work sheet and answers.
Extra Optional Maths – Some extra maths tasks for those of you wanting a challenge. You will need to select the appropriate tasks for the learning objective that day.
English Lessons (3 days)– Labelled by the day. Each literacy lesson will contain a video link and transcript of the video.
Guided Reading Lessons (2 days) – Labelled by the day. Each Guided Reading lesson will contain a Powerpoint and a Text.
Topic Lessons (advised to complete 3 activities a week) – The same PDF of the topic sheet will be uploaded weekly. You may like to print this off and cross off the activities as you do them.
RE Lessons (1 activity a week) – You should aim to complete the activities on the Powerpoint over 2 weeks. We will re-upload the correct Powerpoint and resources each week.
Times Tables – Please do not forgot to continue to play on Times Table Rock Stars. We wonder how many of you will have achieved 'Rock Star' status.
Reading – Please continue to read at home daily. You could choose to read aloud to another person in your household, over Zoom to your relations (ask an adults permission) or to your teddies or even yourself in the mirror! Don't forgot to talk about what you have read with someone.
Spellings – Weekly spelling link will be given.
How will I record my learning?
Either:
1. Write and record in Google document. Don't forgot to 'Turn-in' your work.
2. Write and record in your home learning booklet. Please send a comment to say you are working in your home learning journals, so we know you are accessing the work. You may like to take a photo of your work and upload it.
You should aim to 'Turn-in' your subject learning daily against the subject task.
How will my teacher respond?
1. We will be checking Google Classrooms as often as possible. We will only comment on work when necessary. If you have any problems/questions, please let us know and we will do our best to answer them. We are still in class full-time looking after the key worker children, so we may not reply straight away.
2. Twice a week, we will be scheduling a 'Zoom' meeting for the class. These will take place on a Tuesday and Friday at 10.00am for roughly 30 minutes. This is an opportunity to see your classmates, have a general chat about how you are getting on and for us to answer any questions about the learning. Therefore, please make sure you prepared.
A link will be posted on the news feed of your Google classroom. You will need to click on the link (or put in the meeting code into Zoom) and there will be a password. Once entered into the call, you will be held in a waiting room until it is time to start the meeting. You must have permission from a parent to join the Zoom call.
Click on the link to see what Oak class children are learning about:
All About Oak Class
Classroom organisation:
Staff: Mrs Brannagan-Fuller is the main class teacher. Mrs Ebdon is the class TA. Miss Leydon is the HLTA and will be working in Oak in the mornings.
Level of Work: The children will be continuing learning by moving onto the National
Curriculum Scheme for Year 6; the class will be recapping prior learning and the
curriculum from previous years. This learning will be differentiated to ensure that all
children find their learning stimulating and challenging and supportive at their own
individual level.
Seating arrangements: The children will be seated in pairs facing forward. We will be
having some lessons outside to ensure diverse and enriched lessons. Active and
independent learning will be prompted. The children will be spending time in Acer
Classroom in smaller groups, depending on the task. This is to give all the children the
opportunity of some small group and individualised teaching appropriate to their needs.
Behaviour: There are high expectations for achievement and behaviour. The children
have written their own class agreement. Each pupil will have their own 'Team Points'
card. Points are awarded to enable our pupils to develop skills and become well-rounded members of society. They will receive points for actively apply our school values to their actions, behaviour, community minded, kindness, participation, effort, and academic achievements. Achieving 250 team points will result in a 'star' badge being awarded. These badges are worn by the pupils on their school uniforms.
If a child's behaviour is not appropriate, we use the restorative justice approach in
order for the children to talk about their behaviour and think of ways to improve it/fix the problem. The children will discuss which of the three categories their behaviour
fits: ready, respect and safety. They will then discuss solutions and the way forward
for them. Pupils will be made aware that it is the action or inaction that is being
discussed. If a child's work or behaviour or attitude is exceptional, they will get a
special prize from Mrs Girton.
The children will wash their hands on arrival at school and will be expected to wash
their hands regularly throughout the day. The class also has a snuffle area where the
children go to blow their nose, put their tissue in a pedal bin and then wash their hands.
An automatic hand sanitiser dispenser is outside the classroom and children will be
actively encouraged to use it before entering the classroom.
Water bottles: Please provide your child with a water bottle, these will be kept in a
tray in the classroom. Please fill these with water only.
Snack: Please provide a fruit based or dry biscuit for child for break time. No oranges or nuts due allergies. If you wish to pay for your child to have milk, please speak to Mrs Allison in the office for more details.
P.E. Days: Monday afternoon and Thursday morning with Mrs Brannagan-Fuller. Please
ensure your child comes to school in PE kit on these days. They will remain in their PE
kit for the day. They may wear suitable tracksuit or joggers and sweatshirt over the
top of their PE kit.
Correct kit: All children should bring blue shorts, red t-shirts, white socks, daps
or trainers for PE. Children can wear a jumper outside but not a coat. Please label all
kit.
Jewellery: No jewellery including bracelets, earrings or charity bands. Stud earrings
only. No earrings on PE days please.
Homework: There will also be the home learning task which is explained in the
curriculum newsletter. There will be reading to be annotated in Reading Log and times
table practise on TTRockstars. It is essential that pupils in Year 6 know their times
tables. There will be optional homework at half term.
Reading books and reading record: Please sign your child's reading record and mark
how many times they have read. This can be their reading book or another source in any language e.g. subtitles or a set of instructions. Year 6 pupils should be reading a
minimum of three times a week. Please try to hear your child read weekly and help them to develop their comprehension skills by asking them about the text they are reading. This will give them the opportunity to recall and describe events, discuss characters and develop their inference skills. Your child will be given a new book as required. This book is based on their previous reading age and comprehension levels from Year 5 and will be selected by the pupil from a range of books. Please note the level of the book is not linked to age or school year.
Attendance: We have a really full timetable, so please try to ensure your child is at
school every day full of energy to learn. It is very difficult for us to catch up missed
learning and this is a disadvantage to your child's achievement.
SATs: In 2021, Year 6 SATs week will take place the week beginning Monday 10th May and end on Thursday 13th May. Please ensure that you son/daughter are in school for the entire week, so they can participate in all the 'Cake Week' activities.
Residential: The fabulous residential trip for Year 6 is booked for 19th to 21st May
2021 at Hooke Court. Mrs Allison will issue further information including the cost.
Meanwhile if you have any questions or concerns, please speak to Mrs Brannagn-Fuller.
Applying for Secondary School: Closing date for school place applications – 31st
October 2020 Closing date for exceptional circumstance applications and all supplementary information – 4 December 2020
Secondary Admission outcome emails will be sent to those who applied online. Outcome letters will be sent out by second class post – 1 March 2021
Closing date for receipt of appeal applications from parents who were notified of their outcome on 1 March 2021 – 29 March 2021
Choosing a school Parents have a legal right to express a preference for any schools they would like their child to attend. In Somerset you can choose up to 3 preferences in ranked order.
If your child has an Education, Health and Care plan (EHC), their school placement will be dealt with by the Special Education Needs and Disability (SEND) Team. You must contact the SEND team to make sure a plan is in place for your child's transition.
Finding out more about local schools before you apply
The best way to find out more about schools is to visit them. Contact the school direct for more information.
You can also
 Visit the school website.
 Attend the open day or evenings.
 Look at the schools performance tables
 Get a copy of the school's most recent OFSTED (The Office for Standards in
Education) inspection report on the OFSTED website Ofsted are changing the
way they inspect and report on schools. The new Education Inspection
Framework came into force in September 2019, and they have written a
short 'explainer text' for parents on how these changes will affect them.
 View the published GCSE examination results for secondary or upper schools for
the summer of 2020. You can find this on the Department for Education website
Applying: Complete the online application form on:
https://www.somerset.gov.uk/education-and-families/starting-at-a-secondary-orupper-school-in-september
Please state your preferred schools in ranked order. This will remain active until
11.59pm on the published closing date, 31 October 2020.
If you do not have access to the internet, then you can apply using the application form, which you can get by phoning us on 0300 123 2224. This must be received by the published closing date, 31 October 2020.
Picking Up: Please can you let the office know if your child will be picked up by another adult and whether this is regular or a one-off. This will help when dismissing the children. We require written permission for a pupil to walk home alone; please sate in the letter whether this is a one-off, everyday or list dates where permission is given.
Availability: Please let Mrs Allison in the office know if you wish to meet with me (an
outside socially distanced meeting). If you need a longer chat, please avoid Wednesdays as I have a staff meeting.
Topics: Please see the long term curriculum map for more detail.

Autumn 1 - Do rainforests really matter?
Autumn 2 - How can we solve the mystery of time and space?
Spring 1 - The Victorian Era: Dark Age or Golden Age?
Spring 2 - Is change a good thing?
Summer 1 - What is the price of war?
Summer 2 - How do electrical circuits work?

Thank you for your support.
Mrs Brannagan-Fuller