Oak Class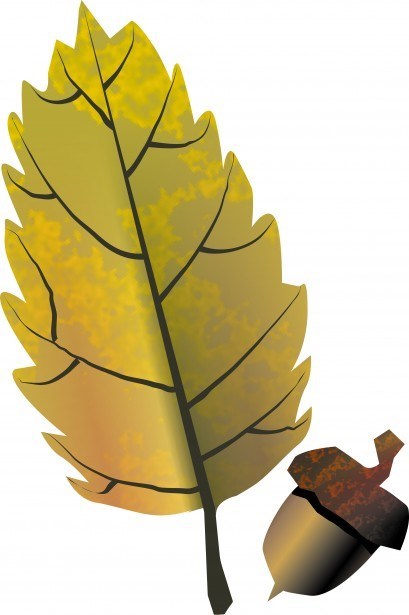 During a year 6 RE lesson the children were talking about Catholic families. They had to make their own family out of clay and paint them afterwards.
Parent Guides for Secondary School Transition, please see file below.
See Below Virtual Camp!
Click on the Zip folder for the activities, enjoy!
From Mrs Brannagan-Fuller
Transition Letter from King Arthur's School
Maya Civilisation Knowledge Base
Evolution and Inheritance Knowledge Organiser
Dear Parents, Carers and Children,
Oak Class is named after the mighty oak tree that stands proudly in the school's grounds. Its commanding position overlooks the playground areas and the school itself.
We have already made an exciting and energetic start to the year in Oak Class. The children have settled well; they are already settling into their learning and routines. I am looking forward to the year with a new class, and I hope that it will be a very successful one for all of the children in my care. I have already been informed by many of them that they are eager to start their learning and get creative over, what they hope will be a very arty and technology based year! I am very impressed with the children's attitude and aspirations and I hope this continues all through the year the year. They have been a real pleasure to teach, and I look forward to teaching them for the rest of the year.
Year 6 is a very important year for the children. It is a year that is like no other in the school. The children, for the first time will be the oldest, and therefore will be given more responsibilities for their learning as well as different roles around the school – for instance being 'buddies' with the new children in Apple Class. They also have the opportunity to participate in the Hooke Court Residential trip from May 2Oth to 22nd – highly recommended!
Classroom organisation:
Staff: Mrs Brannagan-Fuller is the main class teacher with Mrs Ebdon teaching handwriting every Tuesday. Mrs Ebdon is the class TA. Mrs Ebdon will work in class most mornings for 'Talk For Writing'.
Level of Work: The children will be following the national curriculum scheme for year 5 and 6; this will be differentiated to ensure that all children find their learning stimulating and challenging and supportive at their own individual level. The children will be taught in year groups for Maths. Read Focus (reading comprehension), spelling, PSHE, RE and music.
Seating arrangements: The children will be sat in different table groups depending on the task set, to ensure active learning. There will be opportunities for the children to choose their own seats when working in mixed ability groups.
Rewards: Daily – The children will be awarded House Points from any member of staff for their conduct outside the classroom. Every child in the school is placed in one of the four houses – St Luke, St Teresa, St Francis and St Peter. Team points are awarded for following the class rules, exceptional work and good behaviour. For every These team points will result in awards of a bronze, then silver followed by gold star badge and finally a triple star. Stickers are given for making a good effort and achievement. If sent to Mrs Girton or a member of the SLT, they will be awarded a sticker.
Weekly - Two children will receive the Head Teacher's Award, which will be received at each fortnightly assembly.
Behaviour: There are high expectations for achievement and behaviour. The children have written their own class rules and have been given helper roles around the classroom. They will be encouraged to take responsibility for their own actions and to accept the consequences of these actions. We follow a restorative justice approach. There is a warning system which follows a clear structure:
Child receives a verbal warning.
A second verbal warning
They may be sent to another place to work or be required to finish work in their own time.
If the behaviour continues, children will be sent to Mrs Girton or a member of the SLT and will be asked to explain why they have been sent.
Water bottles: All children need a water bottle. These are kept in a tray in the classroom. Please only fill these with water and label them. These can be used during class time, but the children are encouraged to use them during breaks.
Fruit: Whilst in Oak Class, (due to a severe allergy to oranges), I ask that your children bring other fruit for break time, lunch, on trips and in juice cartons.
P.E. Days: Tuesday morning - usually outdoor with the sports coach. Thursday afternoon - usually indoor led by Mrs Brannagan-Fuller. For the first half term of the school year, on Thursday afternoons, Oak Class will be going swimming.
Correct kit: Children can wear a jumper outside but not a coat. Please label all kit. Children will not be allowed to borrow kit from other children. Children without kit may be asked to wear any spare and available school kit or may be asked to sit out of the lesson or to assist the sports coach.
Jewellery: No jewellery including bracelets, earrings or charity bands. Stud earrings only. No earrings on PE days please.
Homework: Maths homework is set on TTRockstars and Purple Mash (the children have been given logins as these are online). Year 6 may choose which Purple Mash task to complete as these are revision exercises which are an essential skill to learn.
https://play.ttrockstars.com/auth/school/student
https://www.purplemash.com/login/
Literacy Homework will be weekly spellings to be learnt and written in sentences. Fortnightly, children will be required to complete a Read Theory session (online).
https://readtheory.org/auth/login
Children should practise the times tables up to 12 x 12 (out of sequence) and their inverse operations as they will be tested weekly.
Throughout the term, children will be given homework to complete in their spellings will be issued.
Additional homework may occasionally be set if children need further practice at particular skills or work in class.
Half term task will also be issued to the children and to be completed and brought into class no later than two weeks before the end of the half term.
Half Term Task:
Autumn 1: Research a volcanic eruption and explain what happened or building a working volcano model.
Autumn 2: Build a model boat or a plane.
Spring 1: To create a Tudor weapon or flag.
Spring 2: Create a piece of artwork based on Maya Civilisation.
Summer 1: Design and/or build a toy that lights up.
Summer 2: Create a poster showing how you think humans or an animal (of your choice) will have evolved in 10000 years.
Reading books and reading record: Please sign your child's reading record and ensure they mark how many times they have read (and what they have read). We can then ensure that your child receives their sticker and certificate! Please try to hear your child read daily and help them to develop their comprehension skills by asking them about the text they are reading. This will give them the opportunity to recall and describe events, discuss characters and develop their inference skills.
Your child is being encouraged to read a wide range of text. They may read a variety of texts in different formats and these can all be recorded in their reading record books, for example: a bedtime story to a younger sibling; a film with subtitles; a newspaper; a magazine; a map; a comic; an ebook; a script; instructions; a recipe; information booklets and research information. These and many more forms of text are valuable tools to help them improve their literacy skills. Therefore, all of these should be recorded in their books in addition to the fiction and non-fiction books from school that they have chosen to read.
Attendance: We have a really full timetable so please try to ensure your child is at school every day full of energy to learn. It is very difficult for us to catch up missed learning, and this is a disadvantage to your child's achievement. The children are expected to take a greater responsibility for their attendance and punctuality in school, and children in Oak Class must arrive in school before the bell rings at 8:50am.
Picking Up: Please can you let me know if another adult will pick up your child, and whether this is regular or a one-off. If you wish your child to walk home alone, please write a letter stating if this is to happen everyday or on a particular date. This will help when dismissing the children.
Availability: Please make an appointment with Mrs Allison in the office to come and see me after school. If you need a longer chat, please avoid Mondays as I have after school clubs. You are always welcome to come to the class if you would like to see a class display or your child wants to share some of their work with you.
Class Trips and Outings: Throughout the year, all the children in Oak Class will have the opportunity to go on class trips and excursions.
SATS: The Year 6 children will have SATs booster sessions every Monday after school - 13th January to 27th April. These sessions start from 3:30pm and end at 4:15pm. These sessions are pupil led as they decide the areas we focus on. Previous years have found these sessions to be beneficial in recapping, clarifying and demystifying SATs. There is an opportunity to purchase the books used from the office for a considerable discounted price. SATs Week (known by the children as Cake Week) is the week beginning Monday 11th May 2020.
Secondary School Transfer: Throughout the year we will prepare the children for their transition to secondary school. Parents must submit an application by the national closing date of 31 October 2019.
All applications for a secondary place in September 2020 must be made to your home authority - this is whom you pay your council tax to. If you are unsure if your child lives in Somerset, you can check whether Somerset are your local authority on the website below. On the following website is an admissions guide which gives you detailed information regarding the schools. In addition, it also contains a link for applying for a secondary school place.
All the details and forms that you may need can be found here:
http://www.somerset.gov.uk/education-learning-and-schools/choosing-a-school/apply-to-transfer-schools/
Staff can discuss the options and forms with you, if you require assistance.
Residential Trip: Each year the year 6 children go on a residential visit (year 5 children will have the opportunity to go on a residential trip when they are in year 6). This will take place at an outdoor adventure centre with an educational residential centre on site, and it is always a highlight of the year. The children should look forward to completing team building and outdoor challenges as well as bonding with their classmates and strengthening friendships. The letter regarding the initial deposit cost for this will be sent out during this term. If you have not received it by half term, or have any questions regarding our stay, please come and speak to me or Mrs Allison ASAP.
Parents will be informed regularly of any updates and updated information is also provided on our website.
If you have any questions or concerns about anything on this letter or otherwise, please do not hesitate to come and speak to me.
Thank you for your continued support.
Mrs Kate Brannagan-Fuller