Our Lady's has a passionate team of 21 KS2 chaplains, who play a vital role in enhancing and promoting the School and Gospel values alongside our faith to students, staff and the wider community. All of our chaplains take joy in wearing their special Chaplaincy badge and carrying out different responsibilities.
The Chaplaincy Team meet to every fortnight to review the action plan they helped write and consider different ways in which they are strengthening mission, deepening prayer and enabling communion.
The meetings give a chance for every Chaplain to share their ideas and together we make decisions about how we can promote the Catholic ethos in the school.
Chaplains will have the chance to lead Gospel worships, Collective Worship, plan and lead charity events throughout the year, monitor class reflection areas and class display boards and have plan prayer events for key points of the Liturgical seasons.
Here is our Mission, Vision and Values statement. Chaplaincy contributed to the values for each section. They came up with the order of which the values are to be focused on.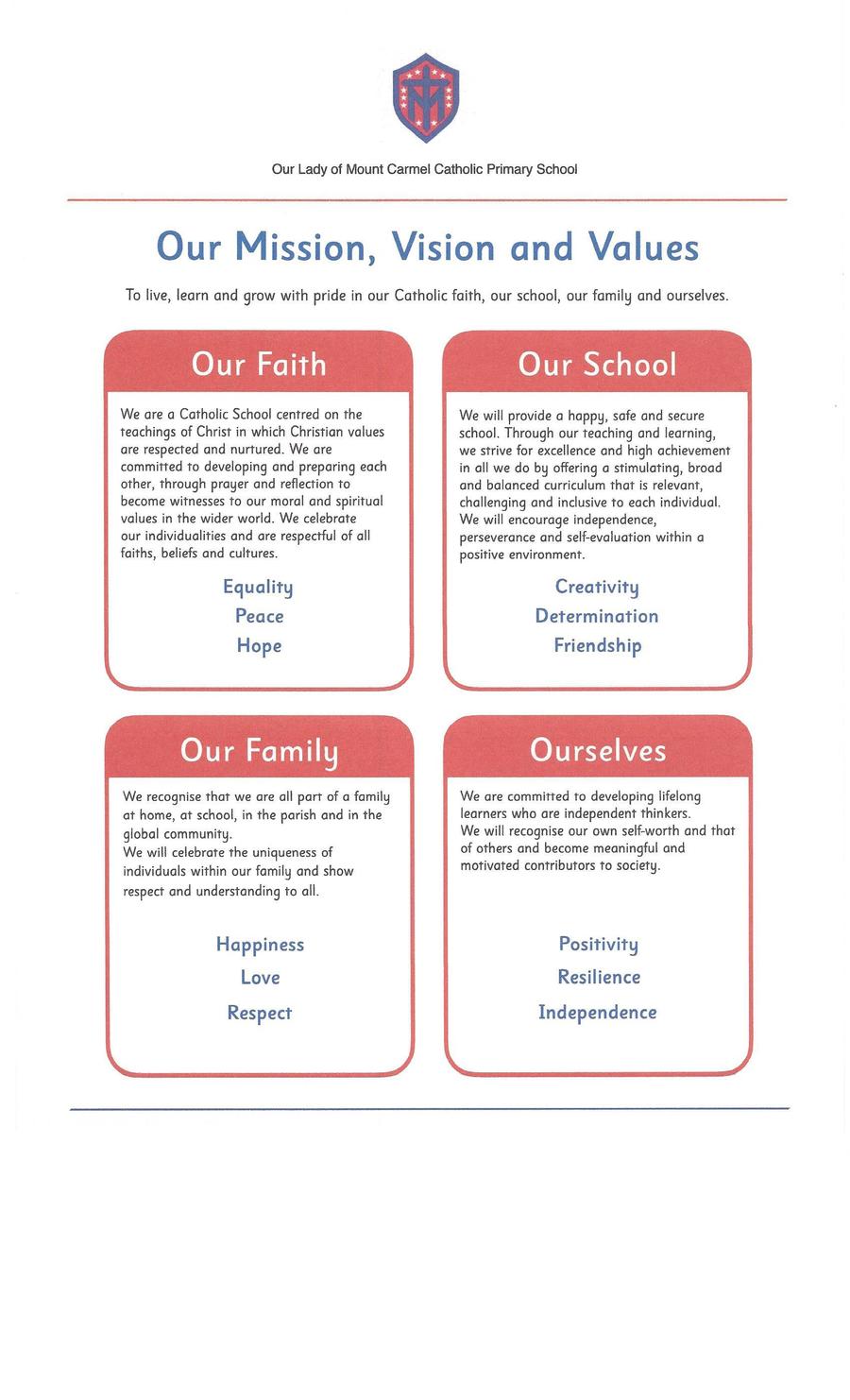 Chaplaincy led some reflections on refugees, linked to the Journey of the Cross.
Chaplaincy spent time planning prayer stations that linked to the Stations of the Cross. Each group chose one of the stations to focus on and planned an introduction, activity and prayer around the theme of the station. Oak class (Year 5/6) and Willow class (Year 2) attended the prayer stations as they had both been learning about the Stations of the Cross.