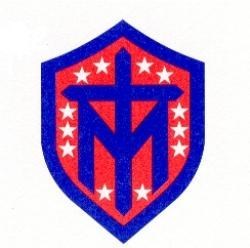 Welcome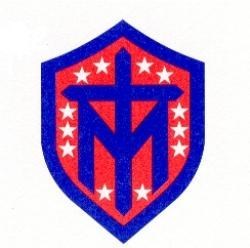 to
Our Lady of Mount Carmel Catholic Primary School
Lent Fundraising – Walk for Water CAFOD – Catholic Agency for Overseas Development
Many thanks indeed for sponsoring your child to help end water poverty. The sum of £220.00 has been raised!
If you would still like to donate we have set up a Just Giving Page.
https://www.justgiving.com/fundraising/our-ladys-primary-school
We hope that you will be inspired by what you see and read on our website. If you cannot find the information that you are looking for, please contact us.
We warmly encourage visits to our school and we would love to show you what makes Our Lady of Mount Carmel Catholic Primary School such a special place to be
Equality Peace Hope Creativity Determination Friendship Happiness Love Respect Positivity Resilience Independence
Our school values are the basis for the social, intellectual, emotional, spiritual and moral development of the whole child.
Committed to inclusion, you don't have to be Catholic
Dear Families,
Returning to school on Monday 19th April
The arrival and collection times are as follows:
| | | | | |
| --- | --- | --- | --- | --- |
| Class | Arrival time | Entrance/Exit Gate | Leave time | PE Days |
| Apple | 9.00am | Red Courtyard Gate | 3:30pm | Monday & Friday |
| Cherry | 8:40am | Red Courtyard Gate | 3:10pm | Wednesday & Friday |
| Willow | 8:40am | Black Gate | 3:10pm | Thursday & Friday |
| Holly | 8:50am | Red Courtyard Gate | 3:15pm | Monday & Thursday |
| Silver Birch | 8:50am | Black Gate | 3:20pm | Tuesday & Thursday |
| Oak | 9.00am | Main School Door | 3:30pm | Tuesday & Friday |
Please select the earliest time if you have more than one child attending school. For example, if you have three children (Silver Birch, Holly and Cherry, please arrive at 8.40am and 3.10pm. Your children should use the entrance for their class).
Further things for you to consider are:
On arrival at school please enter at the entrance opposite the gate your child is using and leave promptly by the same entrance.
Please also make use of the socially distanced red spots!
Parents and carers will not be able to enter the school grounds.
When speaking to a member of staff at the school office, only one person at a time in the foyer please.
Please adhere to the arrival and collection times. PLEASE DO NOT ENTER THE SCHOOL CAR PARK UNTIL YOUR COLLECTION TIME.
There will be no afterschool clubs, however there will be a breakfast club and teatime club. The details are below
Breakfast Club is from 7:45am daily and will be in the school hall. The children will sit on separate class (bubble) tables. The charges are £3 for one child (£5 for two). Breakfast will consist of cereal and fruit/croissant and a drink.
Teatime Club is from 3.30pm – 4.30pm - £4.00 (£1.00 deducted for two siblings)
3.30pm – 5.00pm – £6.00 (£1.50 deducted for two siblings)
3.30pm – 5.30pm - £8.00 (£2.00 deducted for two siblings)
Tea-time club will be in the school hall whilst we are required to keep class bubbles separate. There will be a variety of separate class bubble table top activities, the opportunity to play outdoors and a drink and biscuits
On PE days, all children can wear warm PE clothes ie a tracksuit. Richard from RAM Sport is producing for us a lovely red hoodie with the school badge. Although Richard's shop is closed at the moment, he will happily take your calls for any uniform needs. 01963 31779.
If you wish your child to attend Breakfast or Teatime Clubs please advise the school office as soon as possible.
IN THE EVENT THAT YOUR CHILD IS SELF ISOLATING THE HOME SCHOOL WORK IS ON GOOGLE CLASSROOM.
Please click here to watch Mr. Parfitt's video showing you how to access Google Classroom and everything you need to know!!!
Please watch a tour of Our Lady's.
We are really proud of our school and welcome you to take a look behind the red door!
Click on the link below.
Go to the tab 'Letters' to find all the updated information.
Latest School Calendar Events
Bank Holiday

03

May

2021
Safeguarding Statement
The school takes safeguarding very seriously and continually focuses on the safety of the children both within and outside the school. If you have any questions regarding any safeguarding matter, please do not hesitate to come and see me. Danuta Girton (Headteacher)
Designated Safeguarding Leads; Mrs Danuta Girton, Headteacher.
Mrs Lorraine Allison, School Business Manager.
Mrs Sarah Menzies-Lodge, Acting Deputy Head
Mrs Sally Elvish, SENDCO
Safeguarding Governor- Mrs Angela Widelski, Chair of Governors
For further information or to report concerns go to http://sscb.safeguardingsomerset.org.uk or call 0300 123 2224