Welcome to Willow Class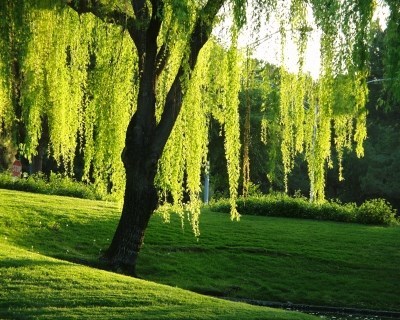 Classroom organisation:
Staff: Mrs Elvish and Mrs Taylor are the class teachers in Willow Class. Mrs Berry and Mrs Browne are our Learning Support Assistants.
Level of Work: The children will be following the National Curriculum scheme for year 2 and this will be differentiated to ensure that all children find their learning stimulating and challenging and supportive at their own individual level.
Seating arrangements: The children will spend short periods on the carpet for whole class teaching, talking partners and using their whiteboards to ensure active learning, and will be sat in different table groups depending on the task set.
Rewards:
Daily – stickers for excellence for either behaviour or learning.
Weekly - one child will receive the Head Teacher's award, which will be received at each half termly assembly. Each child has an individual star card and can earn stars through excellence in learning, being helpful, or being kind and supportive to others. Each half term the stars will be totalled and put towards star badges.
Behaviour: There are high expectations for achievement and behaviour. The children have written their own class rules and have been given helper roles around the classroom. They will be encouraged to take responsibility for their own actions and to accept the consequences of these actions.
Water bottles: These are kept in the classroom. Please only fill these with water. They can be used during class time but the children are encouraged to use them during breaks.
Fruit: Year 2 are still provided with fruit each day before break time.
P.E. Days: Tuesday morning - usually outdoor with the sports coach. Friday morning - usually indoor led by Mrs Browne. Please keep the PE kit in school.
Correct kit: Children can wear a jumper outside for PE but not a coat. Please label all kit. Children will not be allowed to borrow kit from other children. Children without kit may be asked to wear any spare and available school kit or may be asked to sit out of the lesson. Children need to bring coats in to use at playtimes.
Jewellery: No jewellery including bracelets, earrings or charity bands. Stud earrings only. No earrings on PE days please.
Homework: Spellings or Phonics will be given out each Friday with a weekly spelling test every Friday too. Please ensure your child returns their spelling book to school on Friday. Please help your child to learn their spellings in different ways, i.e. putting the word into a sentence and playing spelling games. As well as a spelling test the children will also be dictated a sentence using the previous week's spellings, as this will give them an opportunity to apply their spellings and consolidate them.
Year 2 will receive numeracy homework each week linked to their class work for that week, as well as times tables practice using the TT Rockstars App. Logins for TT rockstars will be allocated shortly. There will also be the home learning task, which is explained in the curriculum newsletter each term.
Reading books and reading record: Please sign your child's reading record and mark how many times they have read to you. We can then ensure that your child receives their certificate! Please try to hear your child read daily and help them to develop their comprehension skills by asking them about the text they are reading. This will give them the opportunity to recall and describe events, discuss characters and develop their inference skills. When a reading book needs changing the children have been asked to place their book in the green box and we will endeavour to change the book as soon as is possible.
Attendance: We have an incredibly full timetable so do please try to ensure your child is at school every day full of energy to learn. It is very difficult for us to catch up missed learning and this is a disadvantage to your child's achievement.
Picking Up: Please can you let me know if your child will be picked up by another adult and whether this is regular or a one-off, this will help when dismissing the children.
Availability: Please make an appointment with Mrs Allison in the office and come and see me after school. If you need a longer discussion please avoid a Wednesday as this is the staff meeting day. You are always welcome to come to the classroom if you would like to see a class display or your child wants to share some of their work with you at the end of the school day.
Thank you for your continued support,
Mrs Elvish and Mrs Taylor